Ken has been artistic director of three theatre companies:
The Living Theatre Troupe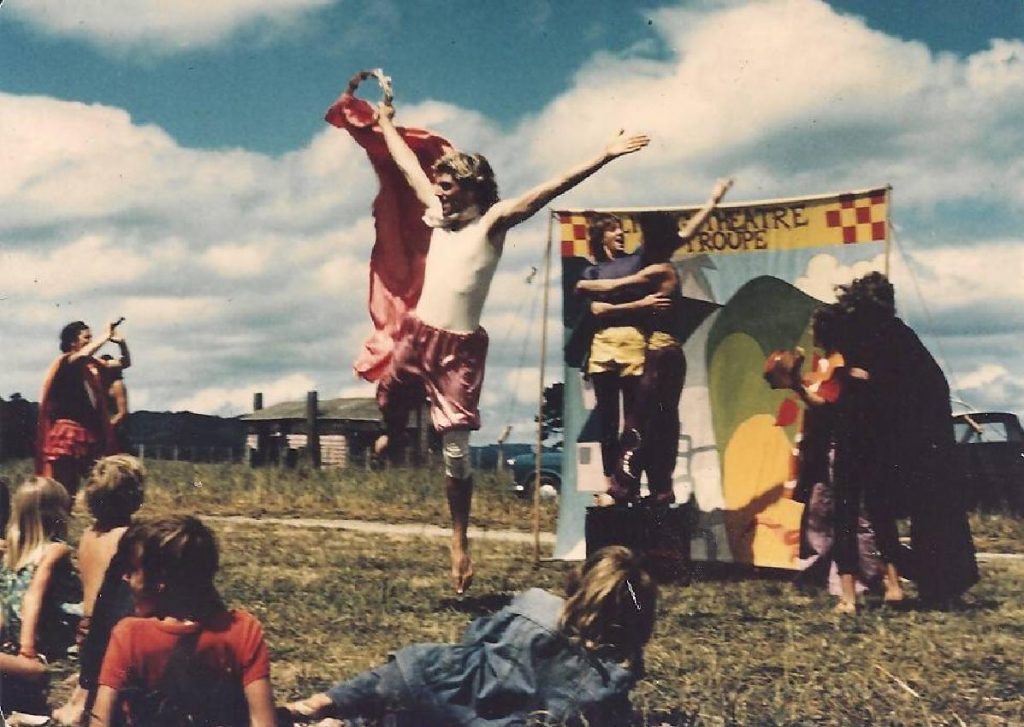 The Living Theatre Troupe was formed in Auckland, New Zealand by Ken and fellow university students in 1970. Over the six years of its existence it became one of the country's most influential theatre companies, leading a new wave of experimental theatre. It emerged at a time of cultural revolution throughout the world. Influences on it included the 'counterculture' movement of hippies, drugs and psychedelia at one extreme, and the protest peace movement in reaction to the Vietnam War at the other.
Theatrical influences on the Troupe included American experimental companies, such as the Living Theatre, Café La Mama, Bread and Puppet Theatre, San Francisco Mime Troupe, Teatro Campesino, The Performance Group, and the guerrilla street theatre movement. European influences included the Open Theatre (London), Grotowski's Laboratory Theatre (Poland), and in France, the Ecole Jacques Lecoq, Mnouchkine's Theatre du Soleil and Savary's Grand Magic Circus.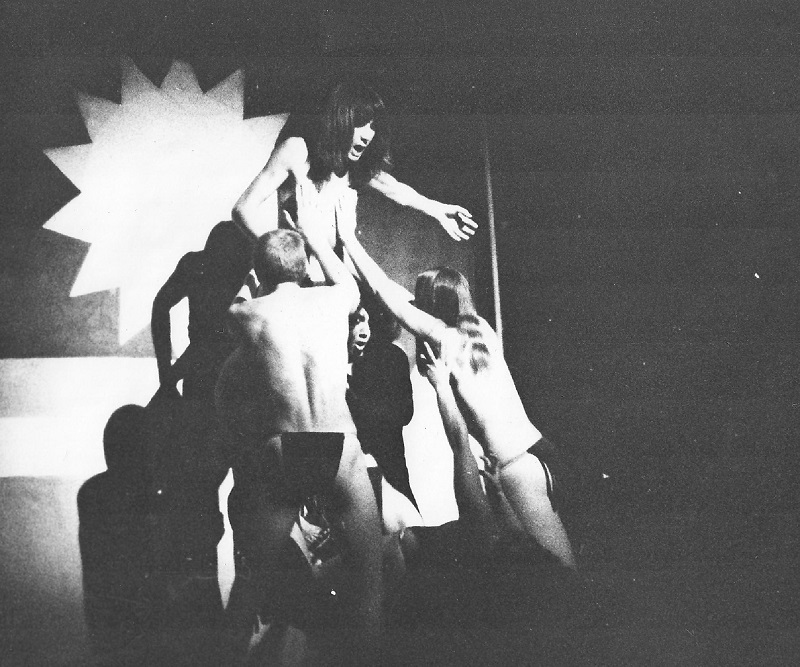 Working with writers, poets, composers, mime artists, pyrotechnicians and mask-makers, the actors of the Living Theatre Troupe created a body of new plays that challenged how theatre was presented and how it could engage with new audiences in innovative ways. They travelled the country in a brightly painted, converted school bus and their performances took place on beaches, in parks, in streets, in a cathedral, on a marae, and in a converted warehouse, which became the Troupe's Auckland home.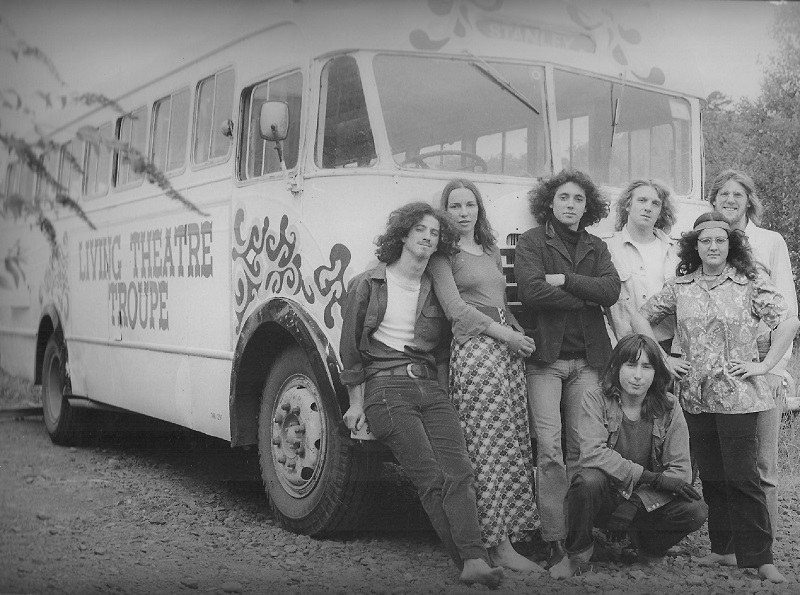 ---
Jet Theatre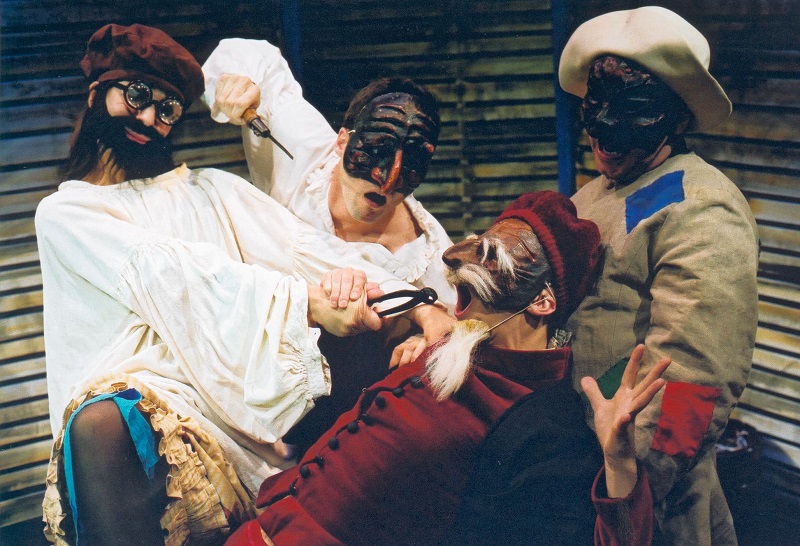 Ken's vision, in setting up Jet Theatre, in London, was to stage both dynamic reassessments of classic plays and to devise new work in a highly visual style.
Jet Theatre's first production, The Deceived opened at the Hawth in Crawley in January 1998, before moving the Riverside Studios in Hammersmith.
The Deceived,(Gl'Ingannati) was written by members of the Intronati Academy of Siena in 1532. In a new version by Ken, based on a literal translation, The Deceived was an ideal launch pad for the company because this was the first British professional production of the source play for Shakespeare's Twelfth Night. Although the rehearsal period had it share of challenges, due to underfunding and the need to support a large cast of ten actors, audiences and critics were enthusiastic and it was counted a success.
For his next production, Voyagers, Ken took a different approach, working with a smaller cast and developing the work through improvisation and extensive research & development. The play, which Ken also wrote, was based on the journals of great explorers, such as Columbus, Marco Polo and Captain Cook. And it combined fictional travel stories from Gulliver's Travels and Sindbad the Sailor. This was also the company's first collaboration with the composer Ben Foster and designer Libby Watson.
For their next production, Three Servants, the company worked with playwright, Ryan Craig. This explored the relation between masters and servants by weaving together three genres in which servants played a major part: commedia dell'arte, The Arabian Nights and Japanese Kyogen comedies. Music was again by Ben Foster and the designer was Libby Watson.
The company's final production, also written by Ryan Craig, with music by Ben Foster, was To Hell with Love, a modern reworking of the Orpheus and Eurydice myth. This took the company's interest in physical theatre techniques to new heights, employing mime, dance and high-energy movement sequences to conjure up sensual images of a contemporary hell.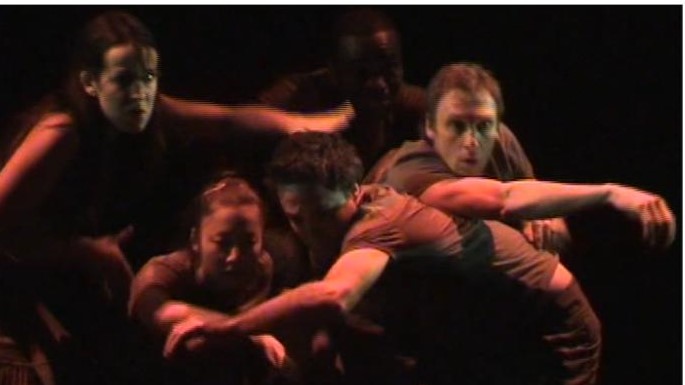 The Productions
The Deceived (Gl'Ingannati) (1999)
By the Intronati of Siena. A new version by Ken Rea
A steamy tale of teenage sexual adventure. Lelia is crazy about Flamminio and disguises herself as a boy to be intimately near him. But when his new girlfriend, Isabella meets this 'boy', she is overcome with lust. In fact, so is almost everyone in the play. This Renaissance comedy was later adapted by Shakespeare as Twelfth Night.
Voyagers (2001)
By Ken Rea
An astronaut is about to be the first man to land on Mars. But as he approaches the planet he hears the voices of the great explorers of the past and begins to question his mission. Marco Polo, James Cook and Sindbad all urge him to go forward for the glory of discovery. But the regretful voice of Columbus begs him to reconsider - exploration can only lead to the pollution, contamination and exploitation of other lands and cultures. Mission Control has a problem…..what will the man who has travelled further than anyone alive, decide to do?
Three Servants (2002)
By Ryan Craig
A liar, a mute and a sexy Venetian slave girl are united by a bid for freedom from their tyrannical masters. Along their journey they stumble upon a desolate inn run by two enigmatic Japanese attendants. Suddenly they find themselves in charge of the place. But there is a curse on the inn and after an evening of drunkenness and debauchery, the three servants make a shocking discovery. This play weaves together Japanese kyogen farces, commedia dell' arte and tales of the Arabian Nights.
To Hell with Love (2005)
By Ryan Craig
Devastated by the death of her lover, a girl descends into hell to rescue him. But in this modern reworking of Orpheus and Eurydice hell turns out to be a maze of puzzles and illusions. The lover, drowning in sensuality, begins to think he is in heaven and the devil is constantly adopting confusing disguises. Will the girl be able to find her lover – the real one – and get him out? (All these were produced under the name Jet Theatre).
---
Koru Theatre
In 2008, Ken decided that the company needed to distinguish itself more clearly from other similar physical theatre companies and so rebranded Jet as Koru Theatre. In Maori culture, the koru is often used as a symbol of creation. It is based on the shape of an unfurling fern frond and therefore represents the unfolding of new life in the idea that everything is reborn and continues.
Ken's vision for Koru was to create new work that blended music, martial arts, dialogue, dance and song into a 'total theatre'. Inspiration was drawn from diverse sources around the Pacific Ocean: New Zealand Maori traditions, Pacific and Australian aboriginal culture, and the great theatre traditions of Indonesia, China and Japan.
Alongside its educational work in schools and community groups, the company began a long period of research & development, in collaboration with the Maori group, Manaia, on a new play about climate change, The Gaia Project. Unfortunately, due to lack of funds, this production was never fully staged.
Koru did however make an impact on communities with a three-day version of Ken's innovatory Life Skills course, which helped many long-term unemployed people find work.